Jotter Duo Royal Blue Ballpoint & Stainless Steel Gel Chrome Trim Pens
Details
http://www.jotterlondon.com/jotter-pens/jotter-duo-royal-blue-ballpoint-and-stainless-steel-gel-chrome-trim-pens/2033156.html
Ballpoint, Gel . Medium . Blue ink, Black ink
Jotter Duo Royal Blue Ballpoint & Stainless Steel Gel Chrome Trim Pens
- See final price in cart
Expertly crafted iconic stainless steel body, complimented by a high-shine stainless steel arrowhead clip. Packaged in a premium hangsell.

Instantly noticed, Jotter stands as an authentic design icon of the last 60 years. With covetable colours and a distinctive shape, Jotter remains Parker's most popular pen, recognizable down to its signature click.
THE TRIM

Chrome colour + Polished

SELECT WRITING MODE

The Jotter Duo pack comes with a combination of two different writing modes: ballpoint and gel pens.

SELECT INK COLOR

Blue ink, Black ink

MATERIAL

Stainless Steel + polished
PACKAGING

Contains a stainless steel Parker Fountain Pen and Ballpoint. Presented in a Parker hangsell.
REFERENCE

Standard
WARRANTY

Your Parker writing instrument is guarranteed for two years from the date of original purchase against defects in materials or workmanship. If found to be defective within the warranty period, your Parker product will be repaired or replaced free of charge.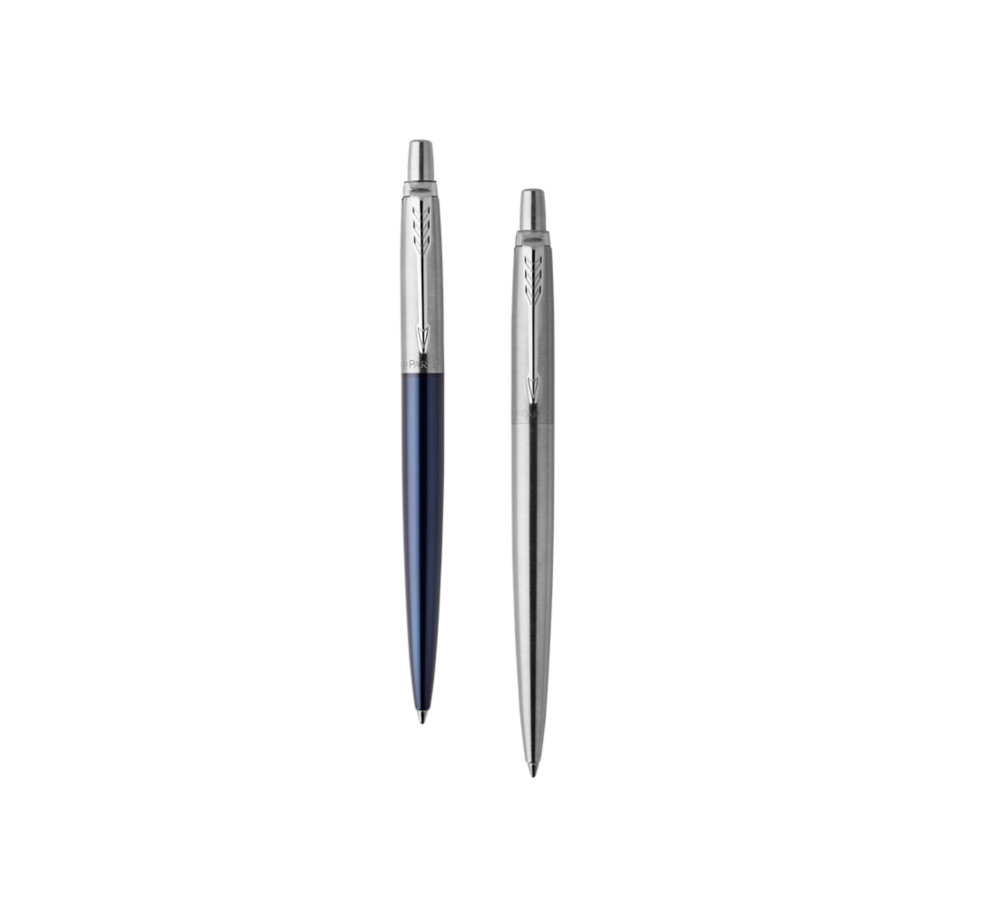 Shop the full Jotter Collection